The 4"-12" IV 250 Patriot Series insertion valve from Hydra-Stop is a permanent resilient seat wedge insertion valve that uses an engineered reinforced composite polymer valve cartridge to stop flow in all types of pipe and can be installed under pressure, up to 250 psi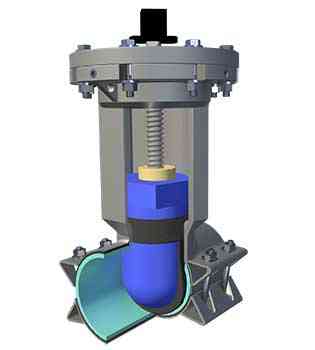 The Insta-Valve 250 is 100% domestic in materials and manufacture. It meets Made in USA and American Iron and Steel Requirement (Public Law 113-76). It also meets requirements specified in additional "Buy America" legislation.
4 - 12 inch Insta-Valve 250 Patriot Series Insertion Valves are NSF 61 and ANSI 372 certified by Underwriters Laboratories, Inc. to be used as a fully UL® compliant component of water systems in the United States.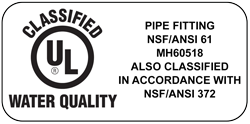 NSF/ANSI Standard 61 was established to provide minimum requirements for the control of potential adverse human health effects from products that contact drinking water. This includes criteria for testing and evaluating products to ensure they do not leach potentially harmful contaminants into the water system.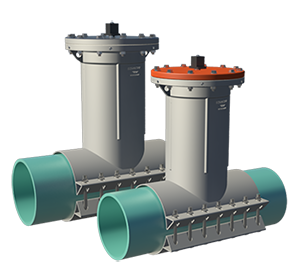 The Insta-Valve 250 provides a safer, more economical way of inserting valves in your system. The valve can be installed in half the time compared to traditional methods. Installed under pressure, without service disruption, the Insta-Valve 250 provides immediate system control with only one cut.
The Insta-Valve 250 stops flow in all types of pipe 4" to 12" including potable water, wastewater and industrial applications.
The reinforced resilient wedge seal is engineered to withstand 250 psi operation and the cartridge seal is designed to seal on an engineered sealing surface within the valve body. These features ensure superior performance over other available insertion valve technologies.